Rental
Want to impress visitors or shoppers, looking for an 'eye catcher'? Our holographic displays make holograms visible in a professional manner. All displays can be used independently with only a holographic animation, but it is also possible to combine them with a physical object. The small version of the display can be easily placed on a shelf or small console/column. The larger ones need a little more space and can be placed against a wall with one side or can be placed in the middle of the room.
How about the content?
Not only do we supply the display, but as our site shows, our profession is making animations, also for holographic projections. We would like to work with the specific wishes of our customer and share our ideas. For example, we have animated the following matters: the effect of medicines, construction processes, characters who present products with humor, exploded views, etc.
As with the other animations, we work with a storyboard, a voice-over can be added and for extra attention sound effects. After a preview of the 3D work, the animation is created for review. This can of course be viewed on the display itself.
How does it work?
The animation appears to float in the center of the display. This animation can concern the product itself or rotate around a physical product (as long as it falls within the dimensions of the display, for larger objects a 3D print can also be used). An extra layer can then indicate the unique features and give extra details. This can also be animated. The use of special effect increases the magic. It is also possible to present existing video material in a 3D way in the Holobox, as if small screens move through the Holobox. A bit of a 'Minority Report in the box'.
Live holograms of people
It is also possible to process video recordings of people in a high tech way in a display, this is even possible with live footage. Even if the person in question is on the other side of the world this will work. This has already been applied to special sales pitches where, for example, a CEO wants to be involved but is physically unable to be present at the meeting.
If we really want a big impression, we can provide life size holograms, for example on a stage where a virtually present person gives the presentation. Success is assured, but good preparation and testing are crucial.
DREAMOC
Most of our displays are produced by Dreamoc from Denmark. We can, in consultation, also supply other models, also for sale.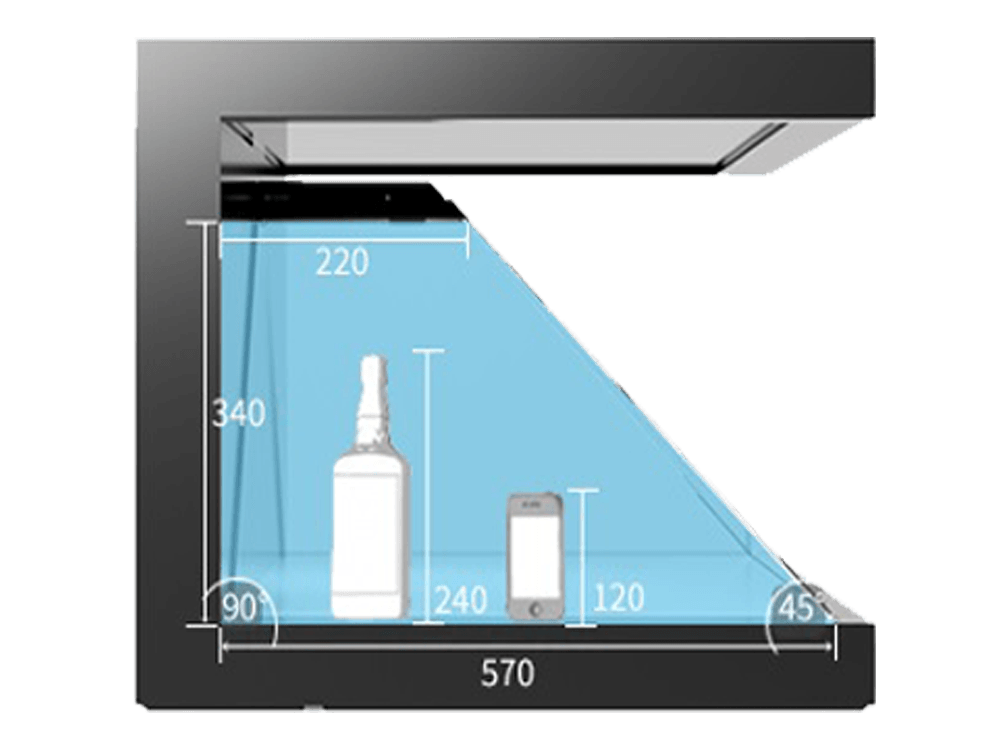 Example of 'content' (E-Traction)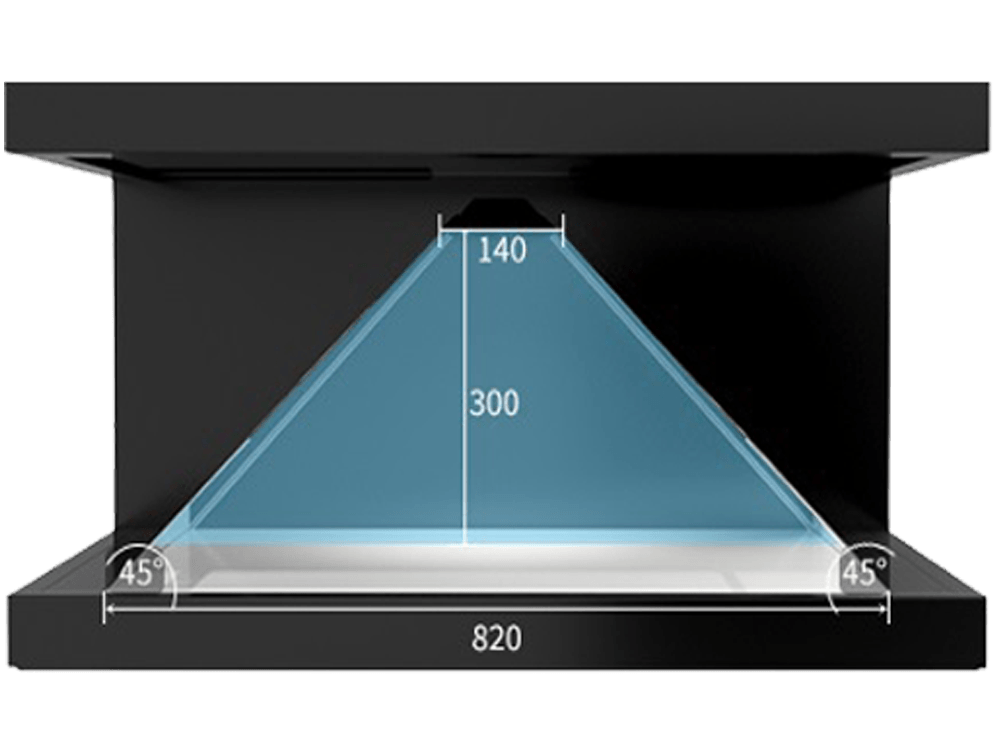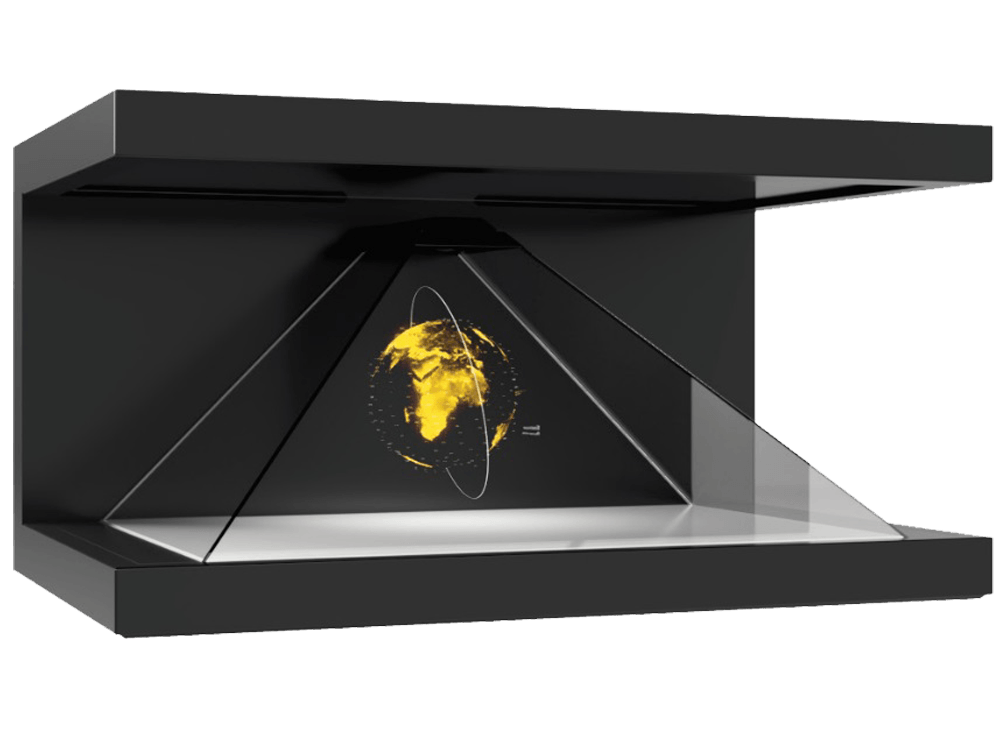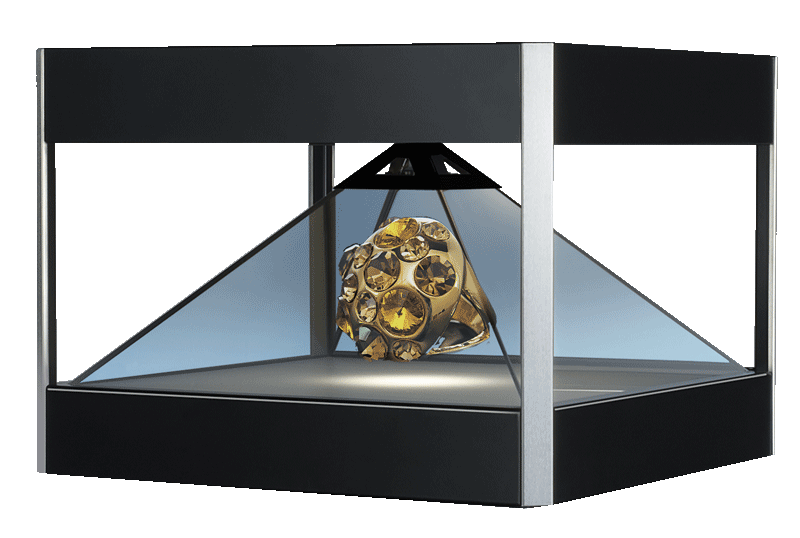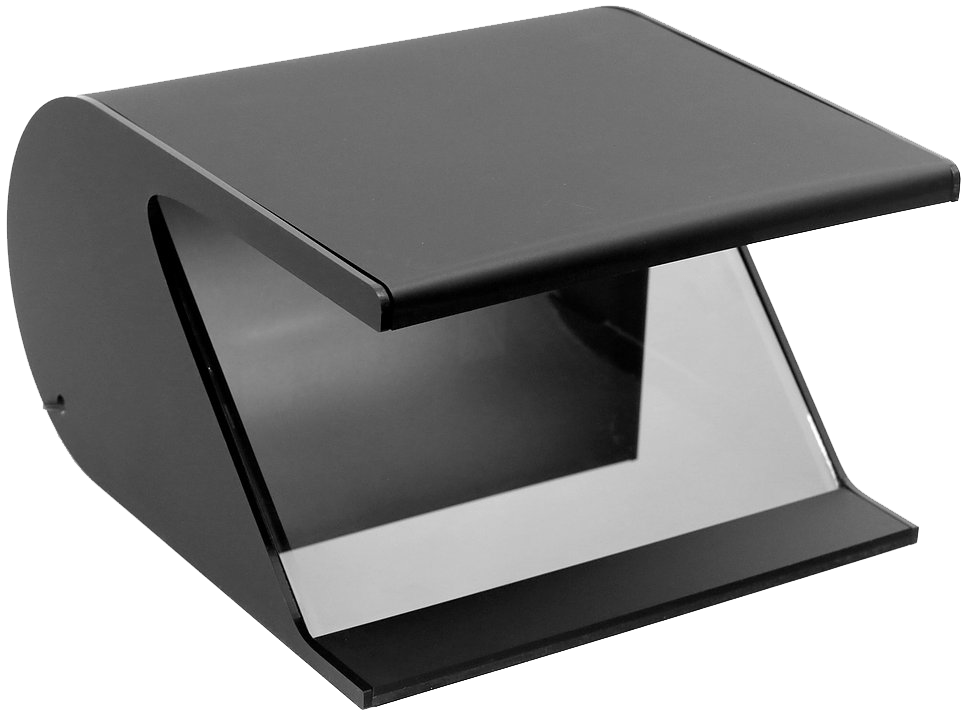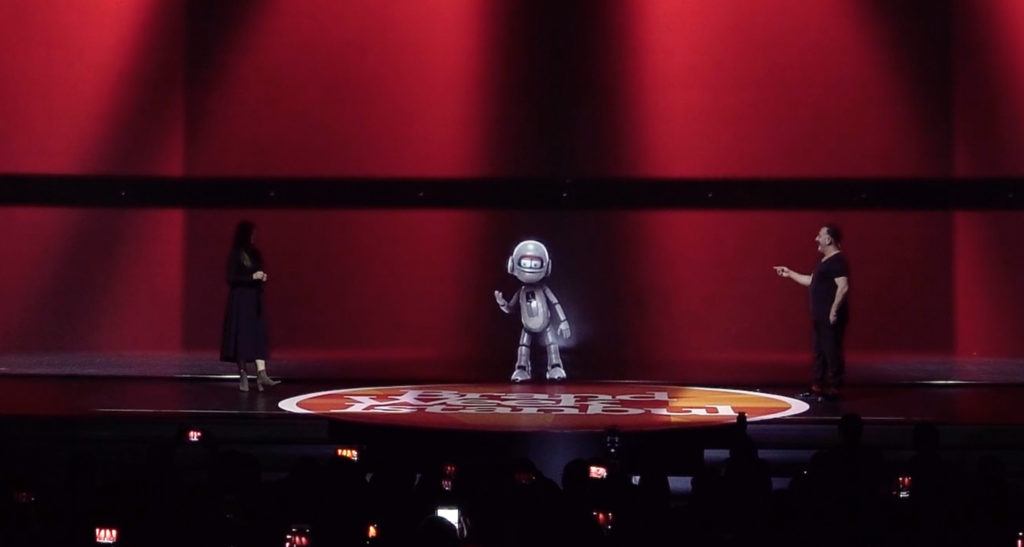 Need more info?
We made details of the sizes available via our sister website www.holoboxhuren.nl
Klick her for sizes